We are pleased to announce that the Gay & Lesbian Fund of Vermont will no longer be assessing transaction fees on any donations passed through the Fund by check or electronic fund transfer (EFT) through a bank. Every penny received by check or direct bank transfer will be forwarded through to the non-profit(s) of your choice. Because of the generous support we have from donors who include the Fund as a direct recipient of their giving, we're able to eliminate these transaction fees and pass along your full donations to the non-profits that have earned your support.
We will impose a 3% transaction fee on donations received through PayPal. This is necessary to cover the fees assessed against the Fund by PayPal for their transmittal services.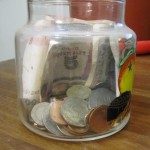 This is the list of 43 recipients of awards during December 2012 though the Gay & Lesbian Fund of VT. The starred non-profits were first-time recipients of support from the Fund.
Many new donors to our fund took advantage of The Matching Program that we ran at the year's end.  Each of these awards were supplemented by an additional $50, made possible by friends of the Gay & Lesbian Fund.
We've also already got another 34 awards lined up for January, not even in this list. We appreciate those of you who have chosen to donate to your cause through the Gay & Lesbian Fund. These donations has made a positive statement about the charity of the LGBTQA community in Vermont. Continue reading →
On August 5th 2012, Vermont Fresh Network's 16th Annual Forum took place at beautiful Shelburne Farms. The Gay & Lesbian Fund of VT was a Bronze Sponsor for this event!
Despite the temperance of the recent winter, many of our less fortunate neighbors throughout Vermont struggled to pay their winter energy bills.  The current period of prolonged unemployment and sluggishness in the economy, coupled with the staggering devastation of Tropical Storm Irene, made the need for heating assistance enormous.  Our thanks to the many donors to the Gay & Lesbian Fund of Vermont who chose to support the WARMTH and CV Shareheat programs this past winter.